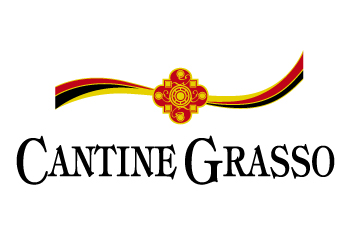 Cantine Grasso
Cantine Grasso, founded in 1887, have been handed father to son for five generations following a main line of conduct: quality.
The company is based in Milazzo, in north east of Sicily, on the Tyrrhenian side of the province of Messina, opposite the Aeolian Islands.
The particular conformation of the territory, that changes abruptly from coastal plain to high hills, has imposed a ragher diversified choice of grapes varieties.
The company, relying on the production of vineyards both owned and affiliated, can therefore make a very careful selection of grapes according to their variety, exposure of the vineyars, their training system and their degree of ripeness.
Recently the winery equipment was totally renewed by adopting the most advanced technologies throughout the production cycle, from the squeezing process to the thermal control of fermentation and storage till the final stages of bottling.
Each wine is the result of historical research of local traditions in harmony with the various technological innovations.
Next to the cellar there is a wine Museum; here you can admire many objects belonging to the Grasso family, classified according to their use at a stage of the production cycle and tools of the disappeared art of copper connected to wine-making. Strolling around for few meters it is therefore possible to witness the history of local wines and their producers from 1700 to today.