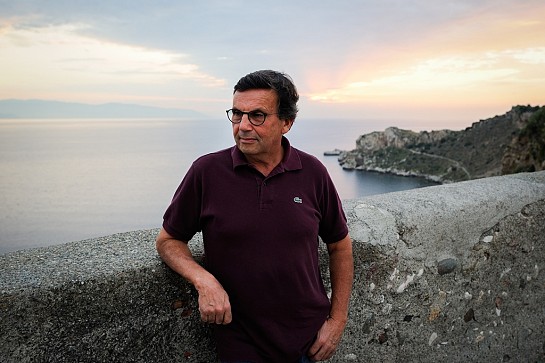 A Family History since 1887
In 1887, Don Peppino plants the first vine making the birth of the Grasso family company.
In 1925, Alessio, Don Peppino's son, inaugurates the first winery in Milazzo which gains immediate notoriety for its monumental barrels, each of several hundred hectolitres in capacity.
In those years, by ship, the local wine regularly set off to Piedmont or France where it generously contributed to the alcohol content of the most famous "chateaux".
In the 1950s Carmelo, Alessio's son, builds a new winery, equipping the company with renewed drive, and directs his efforts to the promotion of the company's name.
From 1984 the company is again in the hands of an Alessio, who invests in state-of-the-art technologies and diversifies production with particular emphasis on the practice of organic agriculture.
Today, five generations later, the company is committed to transferring its tradition, skill and passion into modern-day winemaking. Over 120 among medals and awards at the most prestigious wine competitions are a statement to the company's foremost commitment: quality.
The recent appointment of the young Tullio and Carmelo to key positions marks the company's transition to the fifth generation whose task will be that of capitalising on the family tradition to meet the demands of the international market.